About Epic Militaria
We are a UK based company, specialising in WW2 German, British and American Militaria, providing WWII Re-enactors and Enthusiasts with quality kit at great prices. We have an extensive range of Uniforms, Equipment and Insignia, including many original items, all in-stock! We also stock an expanding range of Military/Outdoor clothing & kit plus a great range of Army Surplus from around the world.

Our address:

Epic Militaria Ltd
Unit 19
Glan-Yr-Afon Industrial Estate
Aberystwyth
Ceredigion
SY23 3JQ
United Kingdom

This is a mail order address only but visitors are welcome by prior appointment.

Our free phone telephone number is 0800 772 3448. If calling from outside the UK dial +44 800 772 3448. If we do not answer the phone, please leave your name and number and we will get back to you.

Our contact e-mail address is contact@epicmilitaria.com

UK Company Registration Number: 5970736
VAT Registration Number: 925 1031 62

Check out our Google Plus page below.

When you see the Epic sign you know you're in the right place!

Epic Militaria Ltd is a small family business based in Aberystwyth, a seaside university town in West Wales, United Kingdom (UK). It was founded in 2003 and has been run by the current owners since 2006.

Our aim to provide the best quality WW2 reproductions for the most competitive prices possible and we always strive to couple this with our fast and friendly service. We have an ever growing, varied and helpful customer base - from the dedicated collector/re-enactor to the one time costume buyer, and we will always do our very best to help and advise wherever we can.

As a company we also regularly supply the film and theatre industries - from small scale am-dram 'Allo 'Allo productions to larger cinematic ventures, from modern cult classics Iron Sky and Dead Snow 2 to Hollywood blockbusters including the recent hits Inglorious Basterds and Fury.

Our ever helpful staff are also on hand to answer any questions you might have. Here they are enjoying an afternoon at the Paintball in battle gear, and a few of us enjoying a day out at the local football club, Aberystwyth Town FC.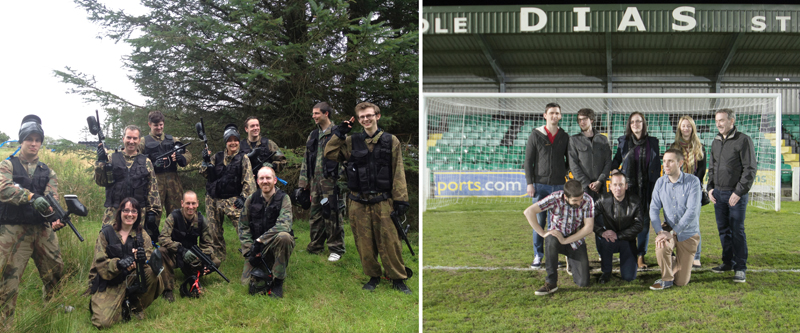 We are constantly expanding our ranges so check back regularly or better yet sign up for our monthly newsletter where we will tell you about all our latest and best products.If you would like to view our eBay feedback profile then please feel free to click here.

You'll also see us out and about at quite a few reenactment shows in the UK.This year we're planning to attend around 8 shows, including The Stoneleigh Militaria Show, Tankfest, and The War and Peace Revival. Its a great chance for us to catch up with our customers, and see our kit in action!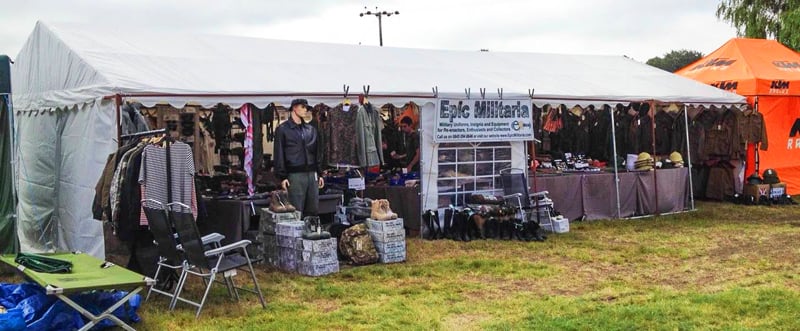 Non Political Site

Although our site lists products considered controversial with this period of history, this is done so for historical purposes only and should not be viewed as an attempt to glorify the tragic events of World War Two (or any other conflict). Epic Militaria does not support in any way those who would condone or embrace individuals, groups and/or organisations that are intolerant, racist or violent.This site is respectfully dedicated to all those who suffered and died during the most tragic war in human history, both civilian and military and on all sides.