Latest Epic News
On this page you will find all the latest news, including information about new projects like our second warehouse, sales and offers, and general Epic News!

Epic Militaria is 10 Years Old - SALE HAS NOW ENDED





To celebrate our 10th Birthday, we have put on a 24 Hour Only 10% Off Sale! If you are logged in to your account, you will see that all the prices have been reduced by 10%. To recieve the discount, you must have an account with us. If you don't have one already, you can create one here. Please also note that shipping does not apply.

2016 Summer Shows

We're excited to announce we will be returning to all 4 of the shows we attended last year, as well as the addition of Wicksteed at War. This takes our Epic Militaria Summer Tour total up to 5 shows, with appearances from Bovington to Bradford!




For more information, check out our Blog.
Merry Christmas





A very Merry Christmas and a Happy new Year from everyone here at Epic Militaria! We've already been working hard on new products for 2016, as well as putting together our Show Schedule as well!

Facebook Advent Calendar





We're currently running a Facebook Advent Calendar, with a new deal behind every door all the way up to Christmas.

Sluban Special Offer



If you buy any Sluban Set before Christmas, we'll chuck in a 24 Piece Soldier Set for FREE! Its 1 Soldier for each Set you buy, max 2 Soldiers per order. The Soldier Set itself is exempt from the deal. The sets are compatible with other brick brands, and are already a firm staff favourite!

2015 Summer Tour



We've had a great summer on the road, with trips to Tankfest at Bovington, The Yorkshire Wartime Experience, The War and Peace Revival and the Essex Military and Flying Machines Show. Its always great to see our stuff in action, and from a selfish point of view, we love a chance to see some tanks and planes in action as well! We look forward to going to some of these and more again next year.

10% OFF for the first 10 days!




This sale has now ended. Sign up for our newsletter at the bottom of the page for information on any future offers!

As a welcome to our newly updated Website, we are offering 10% off all products for the first 10 days (offer ends Sunday 24th May). To make use of this great offer, you need to either create an account first, or register an account at the checkout (you will be given this option at the checkout). If you check out as a guest you will NOT get the discount on your order. If you have had an account on our old Website, you will still need to create a new account, as your old account will not work on our new Website. The sale applies to all the products on the Website, apart from the 1944 Willys Jeep! It is also only applied to products, and so will not affect postage costs. Your discount will not be shown as you add products to your basket, but will be shown when you are presented with your final total at the checkout.
New Website Live




As you can see, our new website is now live! Click here to see our guide to using it.
First Vehicle Up for Sale

As promised in our Christmas Newsletter, we have our first vehicle up for sale. Check out our vehicles page here.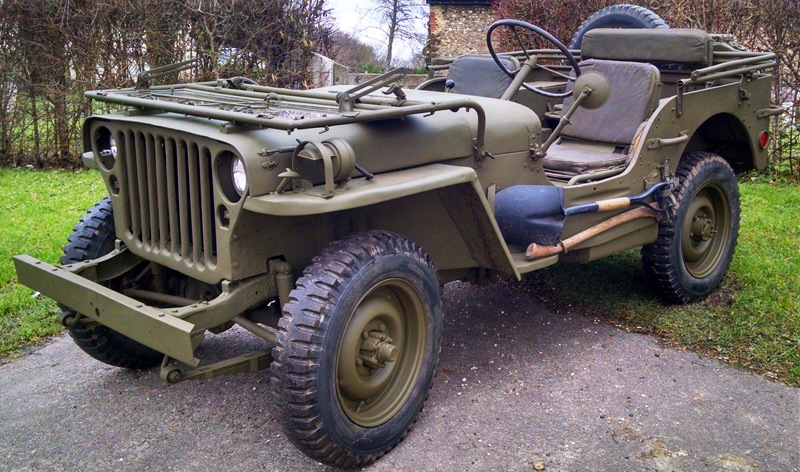 New Warehouse Finished
It has been a busy year at Epic as we have prepared for the launch of our new website. What many of you might not be aware of though, is that we have also had a brand new warehouse built! We made sure to take lots of photographs of the build at various stages and we're very pleased with how it's turned out. Much more room for stock now!